Hawaii
MASKING TAPE
(15mm X 10m)
PRICEFJPYEN360
DT295
HULA
DT296
FLOWERS
IN HAWAII
DT595
HULA DANCERS
DT695
KAHIKO
DT795
HAWAII
Sparklies
sizeF@60mm X 160mm
Price: JPNESE YEN 180

These state-of-the-art stickers consist of only glue,
ink and glitter resulting in a deeper sparkle.

As these stickers are delicate, please remove with care.
Separate the sticker you want by first carefully bending the
paper near the sticker you want. Slowly, peel off the sticker.
ZR 175
HIBISCUS 3
ZR181
ANGEL FISH 1
ZR 295
HULA 2
ZR 296 FLOWERS
IN HAWAII
ZR375 HIBISCUS
MULTI COLOR
ZR475 HIBISCOUS
YELLOW & RED
ZR495
HULA DANCERS 4
ZR595
HULA DANCERS 5
ZR795
ALOHA HAWAII
ZR895
HAWAII
Wafu Stickers
Size: 70cm x 160cm
Price: JAPANESE YEN 200
Washi embossed stickers trimmed with
gold foil have an extravagant look.
JF275
HIBISCUS
'i'e375
MULTI COLOR
JF695
KAHIKO
Wafu Stickers
Size: 55mm X 160mm
Price: Japanese yen 120
JA177
PLUMERIA
JA175
HIBISCUS RED
Aurora
size: 60 X 160mm
aurora film coated
Price: JPNESE YEN 160
CA 022
DOLPHINS
CA 123
ANGEL FISH
Glitteries
Size: 65mm X 160mm
Price: JPNESE YEN 160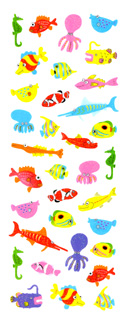 JS 182
ANGEL FISH